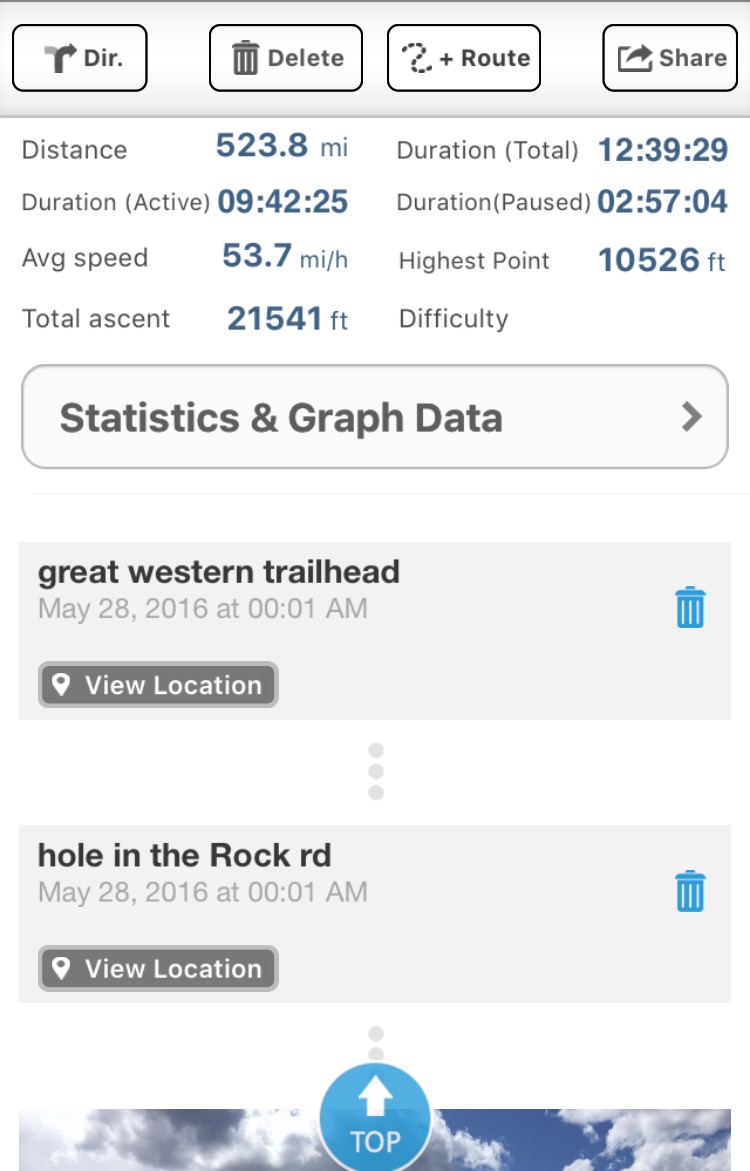 I used to be a big fan of Everytrail, but since the app fizzled out and sort of died in a way I went in search for a replacement. Looking for an offline GPS app that will work for both hiking and overland travel. I found Ramblr and wow was I glad I did. This app is great, it meets all my needs. The first great feature is tracking which is useful for navigating 4x4 roads and hiking, it allows you to record your tracks even with out cellular data. This is great if you need to re trace your path and when you reach cell service or wifi the app will place the map over your tracks, then you may save the file to do that route/trip again.
If you visit Ramblr.com you can see all your trips as well as build new ones with .gpx or .kml files. These trips can then be shared to other Ramblr users via text or email. You can also search for trips on their site or with the app. It allows you to search from the map, which makes it easy to find great trails without knowing the area or names of locations.
My favorite feature of the Ramblr app is that after you made your trip selection and you're ready to go, you select your trip and there is an option that will open Google maps and give you turn by turn directions to the trail head. When you get there switch back to Ramblr and you're ready to start your journey. You can download the Ramblr app from the app store or visit the site at www.ramblr.com Happy Navigating !
-Alex of Rogue Overland